Marriage is an eternal bond, yet anniversaries arrive just once a year. Ensure your special day becomes an indelible memory for your cherished partner with this captivating blend of deep red and gentle pink wedding anniversary flowers.

This remarkable bouquet showcases eighteen of our mos[...]
Add To Cart
Add 8 Balloons for $42.95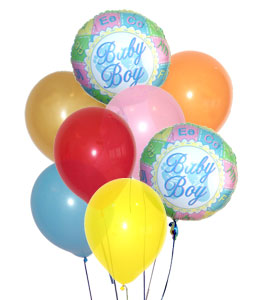 Marriage is an eternal bond, yet anniversaries arrive just once a year. Ensure your special day becomes an indelible memory for your cherished partner with this captivating blend of deep red and gentle pink wedding anniversary flowers.

This remarkable bouquet showcases eighteen of our mos[...]
Marriage is an eternal bond, yet anniversaries arrive just once a year. Ensure your special day becomes an indelible memory for your cherished partner with this captivating blend of deep red and gentle pink wedding anniversary flowers.

This remarkable bouquet showcases eighteen of our mos[...]
Marriage is an eternal bond, yet anniversaries arrive just once a year. Ensure your special day becomes an indelible memory for your cherished partner with this captivating blend of deep red and gentle pink wedding anniversary flowers.

This remarkable bouquet showcases eighteen of our most opulent, large red roses. Each bud blossoms into a vivid ruby hue that exudes the passion of blossoming love. These flowers form the mesmerizing centerpiece of this extraordinary arrangement, certain to captivate the attention of all who lay eyes on it. Beyond their visual charm, these roses have been handpicked for their exceptional freshness and fragrance, aiming to delight all your senses while embodying the irresistible allure of attraction.

To offset the boldness of our roses, we have interspersed calming lavender flowers, offering a perfect counterbalance to the vivid shades that pervade the anniversary bouquet. This mingling of light and dark evokes a spectrum of emotions, with the softly hued lavender petals revealing the tender aspects of married life. Lavender symbolizes loyalty and the gentleness of love, elements crucial for a content and blissful marriage. These buds also produce a crisp aroma that harmoniously melds with the scent of the red roses, creating a lasting fragrance that will draw you and your partner close for weeks to follow.

The fittingly titled Never Let Go bouquet is available for both pre-orders and same-day deliveries. Our local florists in Canada and the United States will ensure that your red roses and lavender flowers are presented and fragranced exactly as you had imagined.

Item No. T65-1A
Price: $149.95