Teleflora's Glorious Day is a stunning collection of flowers that has been a top choice among customers for years. These seasonal favorites are the perfect addition to any home decor, adding a touch of vibrancy and color to your space. If you're looking to switch up your color scheme, be sure to inc[...]
Add To Cart
Add 8 Balloons for $42.95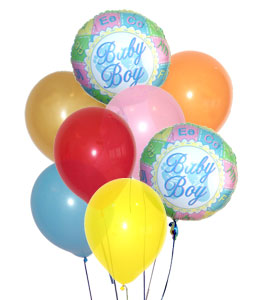 Teleflora's Glorious Day is a stunning collection of flowers that has been a top choice among customers for years. These seasonal favorites are the perfect addition to any home decor, adding a touch of vibrancy and color to your space. If you're looking to switch up your color scheme, be sure to inc[...]
Teleflora's Glorious Day is a stunning collection of flowers that has been a top choice among customers for years. These seasonal favorites are the perfect addition to any home decor, adding a touch of vibrancy and color to your space. If you're looking to switch up your color scheme, be sure to inc[...]
Teleflora's Glorious Day is a stunning collection of flowers that has been a top choice among customers for years. These seasonal favorites are the perfect addition to any home decor, adding a touch of vibrancy and color to your space. If you're looking to switch up your color scheme, be sure to include Teleflora's Glorious Day in your shopping list for that extra burst of color.

This bouquet is an excellent choice for gifting to a loved one, as the bright colors are sure to uplift their spirits and create a memorable moment in their life. Each flower in the arrangement carries a profound and ethereal meaning, with gorgeous yellow and pink roses, pink spray roses, and fresh greenery completing the look.

Whether it's for a special occasion or a spontaneous gesture of love, this bouquet is the perfect labor of love to make everlasting memories through the beauty of these flowers. You can even gift these flowers to yourself on days when you need a little extra love.

These stunning flowers are available at all of our local florist shops, with the added convenience of same-day delivery for those spontaneous gifts delivered right to your loved one's doorstep.
Item No. T154-1A
Price: $109.95