Do you struggle to find the perfect gift that will touch her heart? Despite your efforts, you feel confused and overwhelmed because you're not sure how to express your feelings and emotions in the most meaningful and sentimental way.

As you search for the right gift, remember that showing y[...]
Add To Cart
Add 8 Balloons for $42.95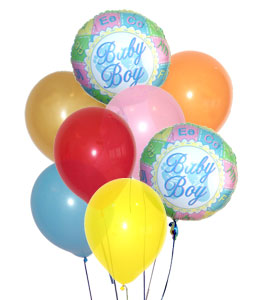 Do you struggle to find the perfect gift that will touch her heart? Despite your efforts, you feel confused and overwhelmed because you're not sure how to express your feelings and emotions in the most meaningful and sentimental way.

As you search for the right gift, remember that showing y[...]
Do you struggle to find the perfect gift that will touch her heart? Despite your efforts, you feel confused and overwhelmed because you're not sure how to express your feelings and emotions in the most meaningful and sentimental way.

As you search for the right gift, remember that showing y[...]
Do you struggle to find the perfect gift that will touch her heart? Despite your efforts, you feel confused and overwhelmed because you're not sure how to express your feelings and emotions in the most meaningful and sentimental way.

As you search for the right gift, remember that showing your love and admiration no longer requires lavish and expensive presents.

Instead, make her feel special with our Always a Lady flower bouquet, which will sweep her off her feet.

This stunning bouquet features hand-picked elegant white roses and sweet pink Asiatic lilies that blend together seamlessly, as if they were meant to be in the same vase.

White roses have long been used as a symbol of true love, representing virtue, unity, and the pureness of a newly-found deep love. They are often referred to as the 'bridal rose' and are a popular choice for weddings. The color white also symbolizes pureness and respect, representing new beginnings and a hopeful future.

Pink Asiatic lilies, on the other hand, represent compassion, admiration, love, and femininity for your loved one, whether it's a friend, sister, lover, or someone you simply admire for who they are.

Together, white roses and pink lilies create the perfect romantic pairing that will melt her heart with true joy and emotions as the bouquet takes her on a trip down memory lane and shows your love for her.

This exquisite flower bouquet is available for same-day delivery, and our local florists will be thrilled to bring this piece of perfection to your doorstep to help you celebrate the beauty of love, an emotion that resonates with everyone.

Item No. T8-1A
Price: $139.95