The name of this spectacular bouquet is a giveaway of its true essence - a genuine expression of love, affection, and desire. Although it wasn't crafted by Cupid, the god of love, it certainly feels like it came from the purest land of love.

This flower bouquet features an exquisite and del[...]
Add To Cart
Add 8 Balloons for $42.95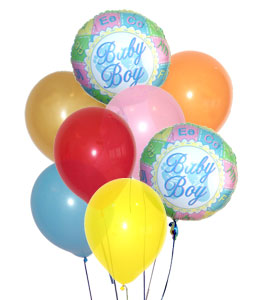 The name of this spectacular bouquet is a giveaway of its true essence - a genuine expression of love, affection, and desire. Although it wasn't crafted by Cupid, the god of love, it certainly feels like it came from the purest land of love.

This flower bouquet features an exquisite and del[...]
The name of this spectacular bouquet is a giveaway of its true essence - a genuine expression of love, affection, and desire. Although it wasn't crafted by Cupid, the god of love, it certainly feels like it came from the purest land of love.

This flower bouquet features an exquisite and del[...]
The name of this spectacular bouquet is a giveaway of its true essence - a genuine expression of love, affection, and desire. Although it wasn't crafted by Cupid, the god of love, it certainly feels like it came from the purest land of love.

This flower bouquet features an exquisite and delicate assortment of red and pink roses, white and light pink spray roses, and lush greens that radiate with beauty and magnificence.

While red roses have always been synonymous with "I love you," their meaning and value go beyond that. They can also represent the utmost respect, devotion, and admiration for a loved one, a special friend, or a close family member. In some cases, they can even express deep sorrow and earnest regret. Red roses are a true representation of intense emotions, whether it be love, sadness, affection, or reverence.

Pink roses, on the other hand, symbolize gratitude and love. They are considered among the most elegant, graceful, and romantic flowers, and different shades of pink have varying meanings. For example, a light pink rose may convey gentleness and sympathy, while a dark fuchsia rose can signify appreciation and thankfulness.

A white spray rose represents purity and innocence and is often used to convey care and concern, while a light pink spray rose symbolizes grace and joy.

Altogether, these flowers form a beautiful representation of love, admiration, and care.

Our local florists meticulously create these bouquets using fresh, hand-picked flowers with the utmost care. We also offer same-day delivery for your ultimate ease and convenience!

Item No. T6-1A
Price: $99.95